When trying to install and run Download Surgeon 3 on Mac 10.15 (Catalina) if you see a warning about not being able to check Download Surgeon for
Malicious software, this is caused by Mac's Gatekeeper system. To resolve this issue, please do the following
Step 1.



In macOS Catalina (or macOS Mojave), to open an app that fails to be opened because it hasn't been notarized or is from an unidentified developer, open System Preferences > Security & Privacy:
Step 2:
In the GENERAL tab of Security and Privacy, click the Open Anyway button to confirm your intent to open or install the app.



Step 3: Optional Method
An alternative method to bypass this error is to click on the "Show in Finder" button when you see this message.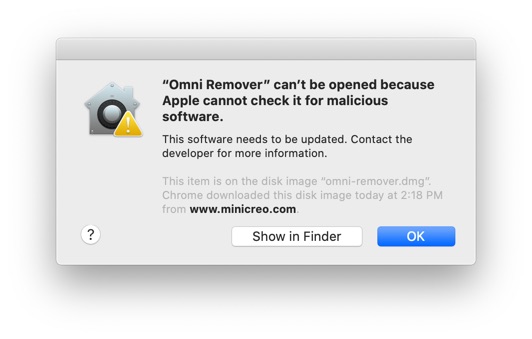 Finder will open and you should go to "Applications" folder to locate the Download Surgeon 3 app > Control click or right click on
the application file and choose "Open".
When you do, this time you will see a similar error message for malicious software checking like below. However, this time you will
see an additional "Open" button. Click the Open button and this time Download Surgeon 3 will open.
Control Click App To Open