Apple Cannot Check For Malicious Software : Catalina
Apple's newest operating system, 10.15 aka Catalina has a redesigned Gatekeeper function which may
trigger this warning message when you try to open one of our applications for the first time.
Depending upon which of our products you are trying to open, the product name might be different, i.e.
Song Surgeon 5, Video Surgeon, Download Surgeon 3, etc. however the message and the solutions are the same.
If you encounter this message when you click the icon for one of our products and try to open it, (as shown below)
click the "Show in Finder" option.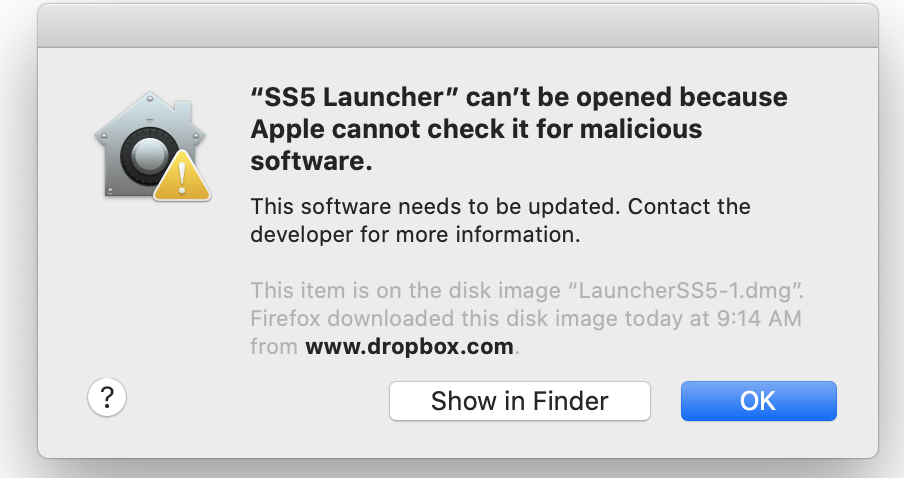 This will open your Applications folder in Finder. With Finder, find the product icon you are trying to open –
in the example below "SongSurgeon5" and right click it. If you DO NOT have a right mouse button you MUST emulate a right
Click. Typically this can be done with a Control + Click or Command + Click.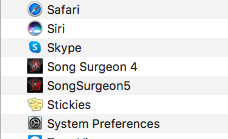 This will open a context menu that looks like this. Click the OPEN selection at the top of this dialog Window
When you select this OPEN button a second warning window will open that looks like what
you see below. Note, this time the warning has an OPEN button on it. Click this OPEN button and
now the application (Song Surgeon, Download Surgeon, etc) should now open on your machine.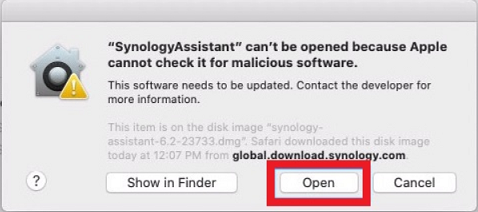 If this doesn't work for you, please complete a Support Ticket here on the Help Desk.